This blog post is different from my normal posts of sharing my handmade cards. In this post, I am sharing a few earrings I made using Taylored Expressions Designer Dangles Dies and Craft Leather. These products are not new but they are new to me. I recently bought these and now I am addicted to it.
Hello and welcome back to my blog. The earrings I am sharing with you today are so easy to make using Taylored Expressions Designer Dangles Dies which are mixed media dies. Here they are:
The black and brown earrings are made using Craft Leather from Taylored Expressions. The pink ones are made using 100% Wool Designer Felt also from Taylored Expressions. They have so many designs and colours to mix and match to make heaps and heaps of earrings. I don't know why it took me so long to dive into these!!! Head shake!
Here are the individual photos and closeups of the earrings.
Black earrings:
Pink Earrings:
Brown Earrings:
Honestly, these are so beautiful and light weight. So perfect for everyday wear and made a statement with them. The brown ones will go well with my Indian ethnic wear and also with my autumn earthy coloured clothes. I am so digging it. My teenage daughter loves them so much. She wanted to make a few to colour match her outfits. And also bring in her friends to make their own. These will be great birthday gifts too.
I will post some photos of me wearing these earrings on my IG soon. Being Sunday, I am very relaxed today. So I am not like getting dresssed up to go anywhere. Hence my photos will come in during the weekdays when I have an opportunity to wear these 🙂 Stay tuned.
I am listing all the TE Designer Dangles dies, craft leather and 100% wool designer felt below so you can see what products are available that can use used to make your own custom earrings.
Supplies: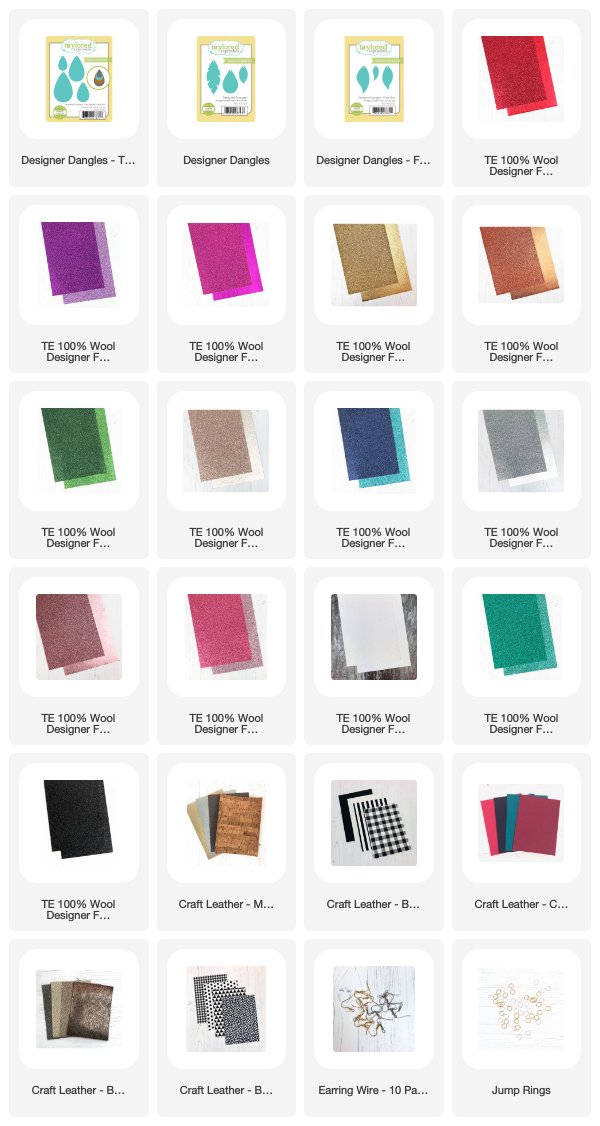 Hope you like today's post. Thanks so much for taking the time to visit my blog today. Have a wonderful Sunday!