Hope you had a great easter break. I don't celebrate Easter but the break was very relaxing and I am ready for a fresh start. Weather has cooled down in my place. Nights are chilly, rained couple of days and Autumn is truly here. After a hot summer, the turn of weather is such an awesome change. I hope spring weather for my friends living in Northern Hemisphere is a warm welcome you are looking for.
Hello and Welcome to my blog. I have couple of encouragement cards to share using the Polka Dot stencil and CZ design You Da Best die from Simon Says Stamp.
I wanted to used some muted rich colours to create a card. That was the plan to start with. But thinks got out of hand and things turned out so differently. I used distress inks to sponge over the Polka Dot Party stencil. The colours used are Lucky Clover, Wild Honey, Spiced Marmalade and Seedless Preserve. I started with sponging lighter colours and did not clear my brush well between the colours. The contaminated brush muted the colours. When I got to the Seedless Preserve, the colour went very muted. The Lucky Clover is the only true colour I believe.
When I said I did not clean the brush well, I meant I did not wipe my brush on my microfibre cloth. Instead I sponged another panel with the leftover ink on the brush. Thus creating a lighter pastel version of the muted colour panel. In the end, I had two background panel.
I kept the panels as the highlight and kept the rest of the card simple. I added a vellum banner and the sentiment using You Da Best die. A few Groovy confetti to finish off the card. Love the font of the die. So bold and beautiful. I used white cardstock for the sentiment die which is stacked and glued for dimension. The backer for the sentiment is black glitter cardstock. So there is a bit of bling on the card.
Here are the photos of the individual cards and closeups.
This is not what I had in mind when I started making this card. Let alone ending up with two cards. I have grown to like them both. I just wanted to share my experience with you because not every card I make has a plan to start with or end up looking like what was planned. Sometimes, no most times, there is no plan. If I have a plan most times the end result is not what I planned. Very rarely I have plan for a card and the end result is exactly the same. So who else can relate to this? Let me know in the comments.
Supplies: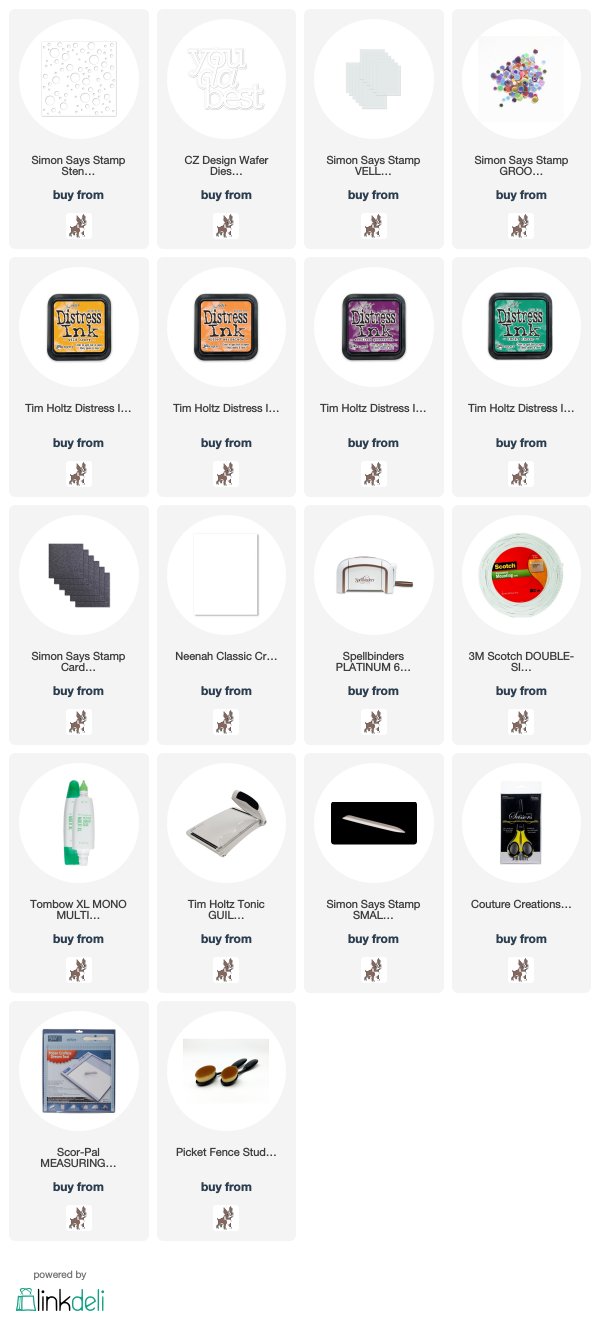 Thank you for taking the time for visiting my blog.