Hello everyone! I am back with another release from Taylored Expressions. This release is fun and not card or stamping related. These are gorgeous new dies called Designer Dangles to make earrings. Yes, dies to make earrings. Taylored Expressions already have a few gorgeous designer dangles dies in their collection. They are also gorgeous leather and wool felt to make the earrings with the dies. Today there are more Designer Dangles dies released along with more craft leather designers. Perfect gift for Mother's Day!
So here are all the earrings I made using six new Designer Dangles dies.
Earring #1
Earring #2
Earring #3 & #4
Earring #5
Earring #6
Earring #7
Earring #8
Earring #9
Earring #10
I used some of TE's craft leather as well as designer glitter wool felt to make my earrings. Hope you like them. I have listed all the supplies below.
Supplies: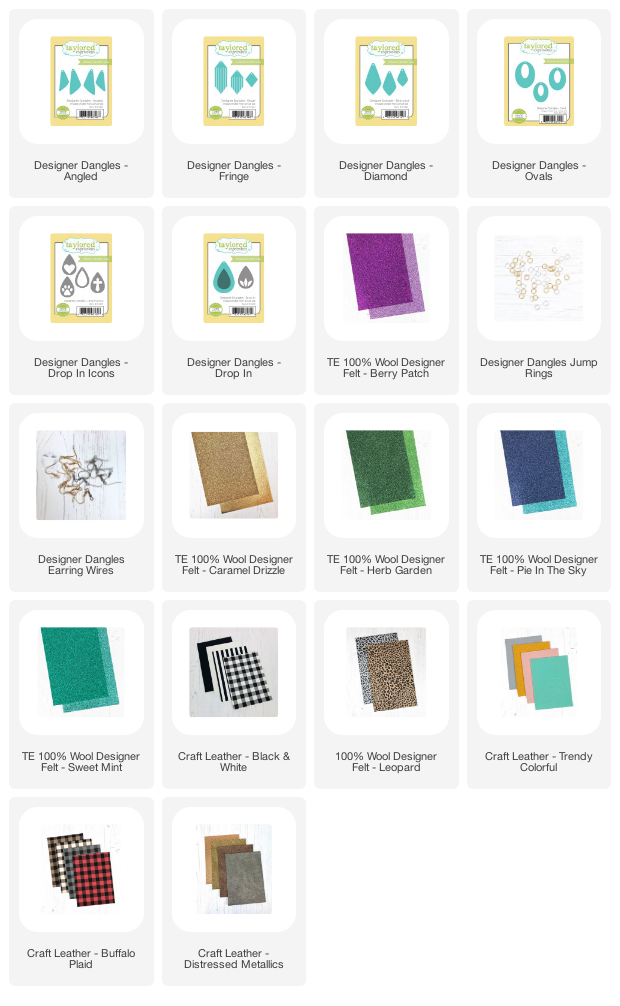 Head over to Taylored Expressions blog for more inspirations from Taylor and rest of the designers. All the new products are now available for purchase from TE store.
Thank you for taking the time to visit my blog today. Have a wonderful day!