If you are not aware of the gorgeous Michelle Lupton's Challenge Me a Christmas Card series, check it out at her blog – Handmade by Michelle! Basically, a few of us card designers challenge Michelle to make a Christmas card using a particular technique or colour combo or Christmas theme or using a particular product etc… Both Michelle and the designers make the Christmas card using the theme or product or technique or colour combo they have agreed on and share. It is so much fun. This is my second year participating in this fun challenge.
I challenged Michelle to make an Aussie Christmas card. Here in Australia, it is summer during Christmas. We don't have snow, the cold, cozy and white Christmas. Our Christmas is bright, hot, sunny and colourful. We celebrate at the beach or at our backyard with bbq. It is not like a traditional winter, cozy white Christmas is what I meant. My challenge is to make a Christmas card appropriate to our Aussie Christmas 🙂
Well, I have not one but three cards for the challenge. if you know me, I always go a little beyond what is expected. So enjoy!
All products I used to make these cards are from Taylored Expressions. I will link all their products below in the supplies. I did a lot of ink blending using blender brushes and copic colouring on stamped images. These cards are incredibly bright and colourful. I really love how these turned out. My kind of style of colourful, bright and cheery. Anyway, below are the individual card photos. Grab a cuppa and enjoy!
Card #1
Card #2
Card #3
Supplies: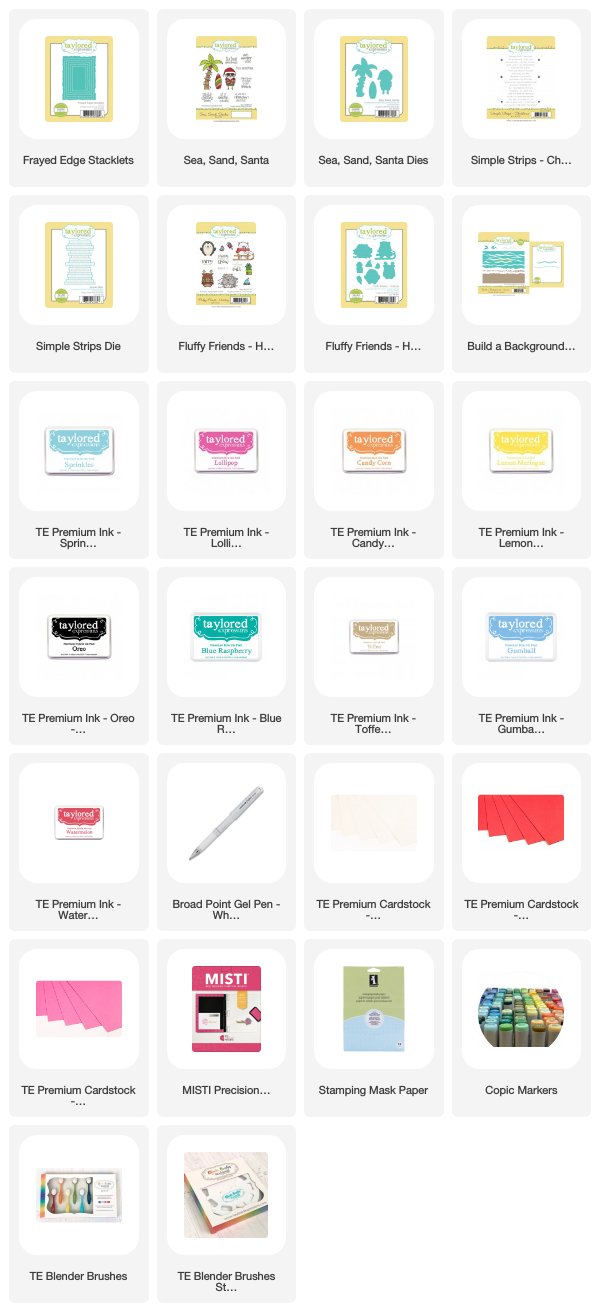 Hope you enjoyed my take on Aussie themed Christmas cards. Head over to Michelle's Blog to see her take on the same theme. Thank you so much fot taking the time to visit my post today. Have a lovely day!