Hello everyone, I am so excited to share Gift Giving release from Taylored Expressions. Today I have a tag kit to share. Designed by Heather Nichols, this kit feature a clear stamp set with a set of three coordinating dies, Sugar Cube cardstock, red and white twine and eyelets. All the supplies in the kit will make 30 tags. Using your own cardstock and twine, you can make as many as you wish. This kit is just awesome to mass produce Christmas tags.
Here is what I made with the kit.
I used TE dye inks to stamp using the clear stamp set in the kit. There are so many sentiments and elements in the stamp set that you could make each tag unique. Here are the sets.
I had these hessan tag with me which I filled with some gifts and tied the tags to its scrunched neck. Looks so pretty and so easy to make. Just die cut how many ever tags you like, play your favourite TV series, grab your stamp set and inks and stamp your tags to your heart's content. Then use the eyelet and twine to the tag to finish them off.
Supplies: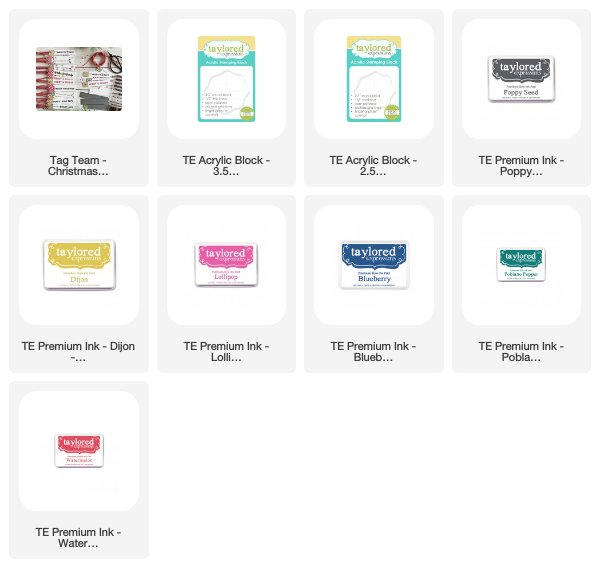 Check out Taylored Expressions Blog for more inspirations from designers and details on the Tag kit. Hope you got inspired by my tag project today. I have a fun gift project coming tomorrow. So tune in tomorrow 🙂 Have a lovely day!