I love colours. All colours. The more colours the merrier for me. The more brighter the colours, even merrier for me. You will know this if you know me and my style of projects. But I struggle with not using colours on my projects. So when I took Altenew's Color My Day class for AECP level #2 and thinking of making my project for the class, I decided I will find an inspiration with no colour on it. I know the class is called Color My Day! But I don't struggle with using colours, I struggle with no colours. After a few searches on Pinterest, I found this wall paper photo.
So this wallpaper has black and white with a pop of gold. Mostly it is black and white. They are high contrast and up my alley. I picked Wild Ferns stamp set and Parrot Paradise stamp set because they have similar leaf images in them. I used Altenew's Crisp Black ink and a few acrylic blocks to stamp the leaf images on to half of a white cardstock. Then I used one of the solid leaf image to gold heat emboss randomly all over the panel. The result was mind blowing for me. It turned out so beautiful and better than I imagined. Here is the full stamped panel inspired by the inspirational photo.
Now I trimmed this panel to make a set of cards. To be honest I did not want the panel trimmed at all. It was with great reluctance that I trimmed the panel into two and decided that I want to highlight the stamped background on my cards. Hence I kept rest of my cards simple.
Card #1
Card #2
Supplies: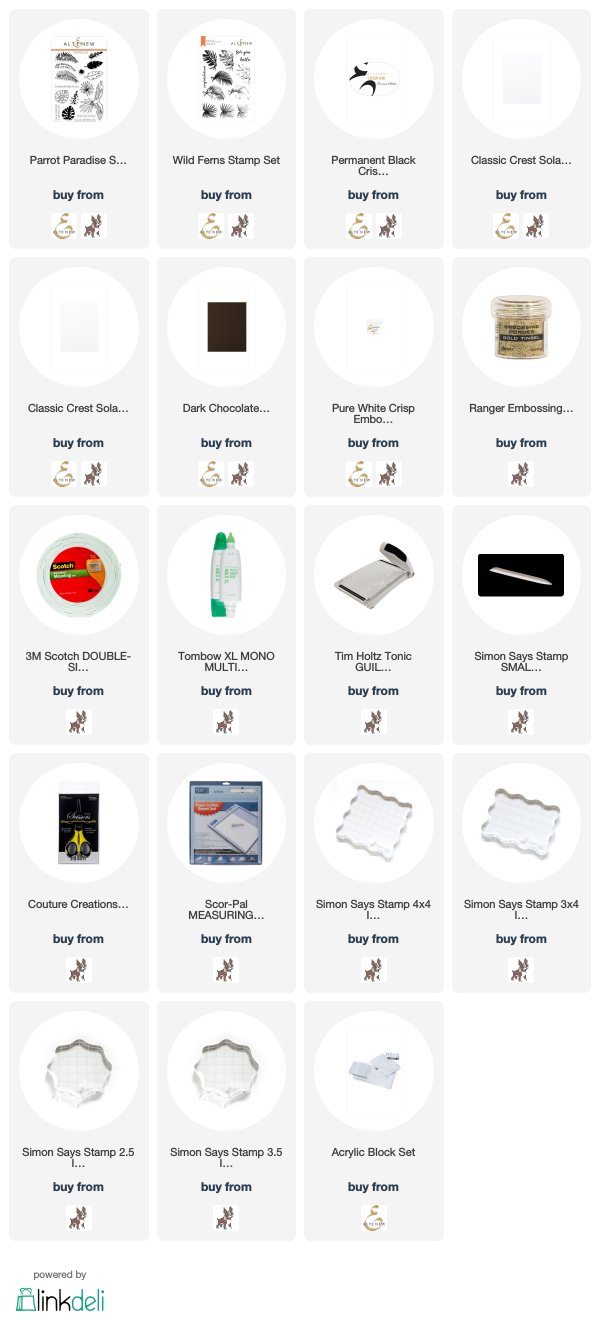 Hope you find my projects inspirational. I certainly had a great time making them. I want to experiment more using black and white a pop of one colour or texture more. Thank you so much Therese for a fantastic class. Have a wonderful weekend everyone.