It has been a cold, rainy and cloudy day today. Perfect weather to snuggle with a hot cup of chai. Mmm! I wish I did just that. But instead, I made couple of cards.
Hello and welcome again. If you are new here, I am Gayatri. I am a cardmaker. I am passionate about my hobby. Today I have couple of handmade cards to share with you.
These cards are for Altenew's Certification Program I am taking at the moment. I took the Beautiful Details class. Amazing class and I learned a few new tips and tricks. And here are my projects inspired by one of the technique.
Card #1
Card #2
So I used Altenew's Vintage Roses stamp set to stamp clusters all over a half a sheet of white cardstock. I used first, second and third generation stamping to add depth to stamped panel. This set does not have outline images. I used the second layering image from three roses and leaves to stamp the entire background. Then I used black fine liner to add sketchy details to the first generation stamped images. The contrast of black sketchy details against the grey and green images makes the images pop.
I trimmed the panel and adhered to the black card base. The sentiment is from Heartfelt Sentiments stamp set. I white heat embossed the sentiment on black cardstock, trimmed and adhered as shown. To complete the card, I used green vintage drops.
Supplies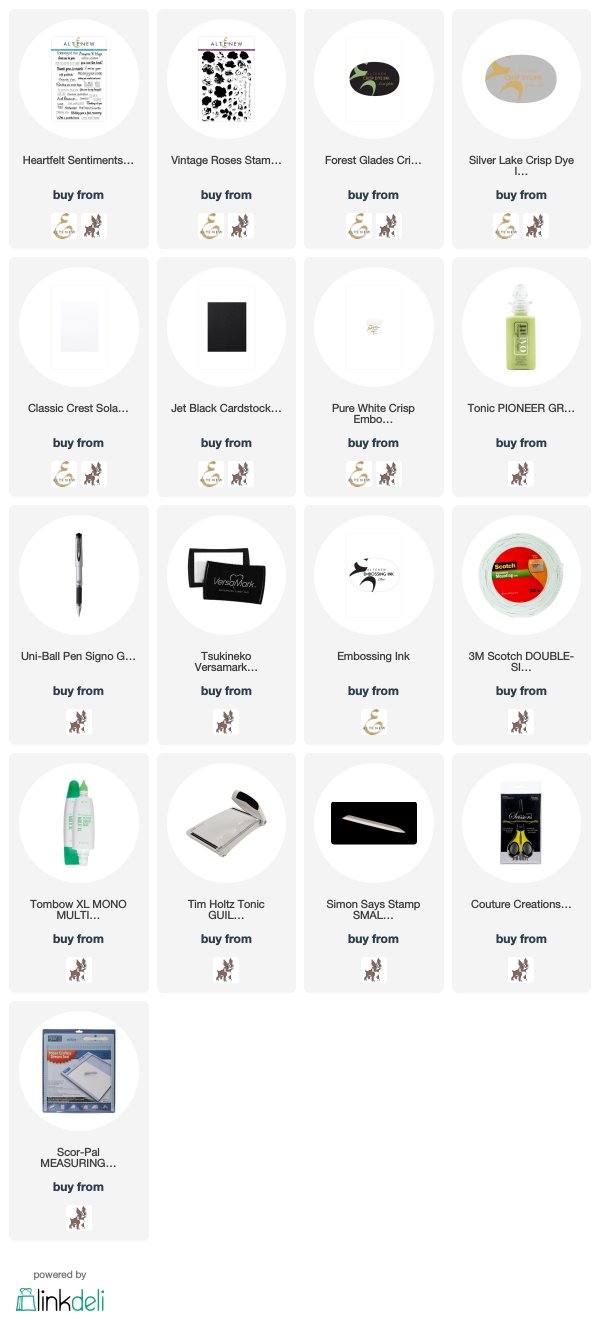 Thank you very much for taking the time to visit my blog.
Have a lovely day!