I love colouring with pencils. But it is time consuming. Seriously time consuming for me. I take a few days to complete a project. It is also my need to do a decent job at colouring that takes time. All this does not matter to me when I look at the finished product. I feel it is worth all the time. How is it for you?
Hello and welcome! I have a pencil coloured project to share with you today. I coloured Simon's new Outline Butterflies background stamp with my Faber Castell Polychromos pencils.
I was tossing between colouring this background stamp with pencils or watercolour. I picked up pencils because I was watching a video on how to colour using colouring pencils. A bit into colouring I realised how busy my next few days were. So I took three circle dies and drew three circles with pencil on the background image I had stamped using Simon's Intense Black ink to do some spotlight colouring. I would love to colour the whole image but I did not have the time nor the health to do it. I have health problems which prevents me from sitting in a place for more than an hour max. Anyway, spotlight technique was perfect. I used Faber Castell's Polychromos pencils to colour. Even this took me two days to colour and a day to finish my card. Having said that, the end result is awesome. I think the card turned out so well. I focussed on the shading a lot this time and very happy with it. I still can use a darker colour to get more contrast. Will try it in my next colouring.
I kept the rest of the card simple. The sentiment is from Simon's Sentiment strip from Fresh Bloom collection and confetti from Simon's Birthday Cake confetti. Here are some closeups of the card.
Supplies: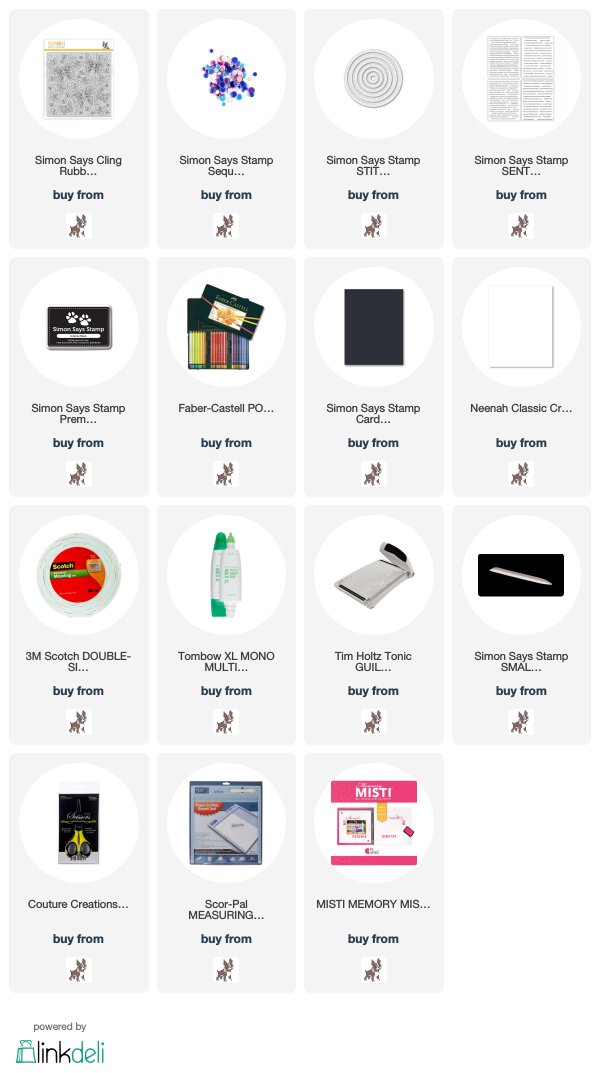 Thank you so much for taking the time and reading my blog post. Have a great Easter break.