I am back after my trip to India for a wedding. I must say I throughly enjoyed this trip. This wedding was the best one I have attended in my lifetime. I met many relatives for the first time in person although I have known about them. So friendly, fun and no hangups. It was busy till the last day but the good kind. I did not touch my laptop for that one week. That is very strange of me. Has never happened in any of my holidays. That tells you how much I enjoyed this trip. I didn't have the time to meet any crafters or friends which is sad. Next time for sure.
I am still jetlagged. I think it gets worse with age. As if that is not enough to deal with, I dropped my phone on the road and broke it. First time dropping my phone let alone breaking it. I was and still is so mad about it. How could I? I was anxious about surviving without a phone. But strangely I did not miss my phone. I got a lot of work done at home, craft and slept early. Maybe I should regularly have phone and laptop free days. Something to consider for the entire family not just for me.
Too much rant. Let me get to my project I made on my phone free day. I used Simon Says Stamp's Fresh Bloom collection products to make this card.
I used Simon's Outline Leaves background stamp and the sentiment strips to make this card. I stamped the image using white pigment ink on black cardstock and coloured using Prisma colour pencils. Then trimmed a sentiment from Sentiment Strips to add a sentiment. A few clear droplets to finish off the card. the background is the highlight of the card. Here are some closeups of the card.
Supplies: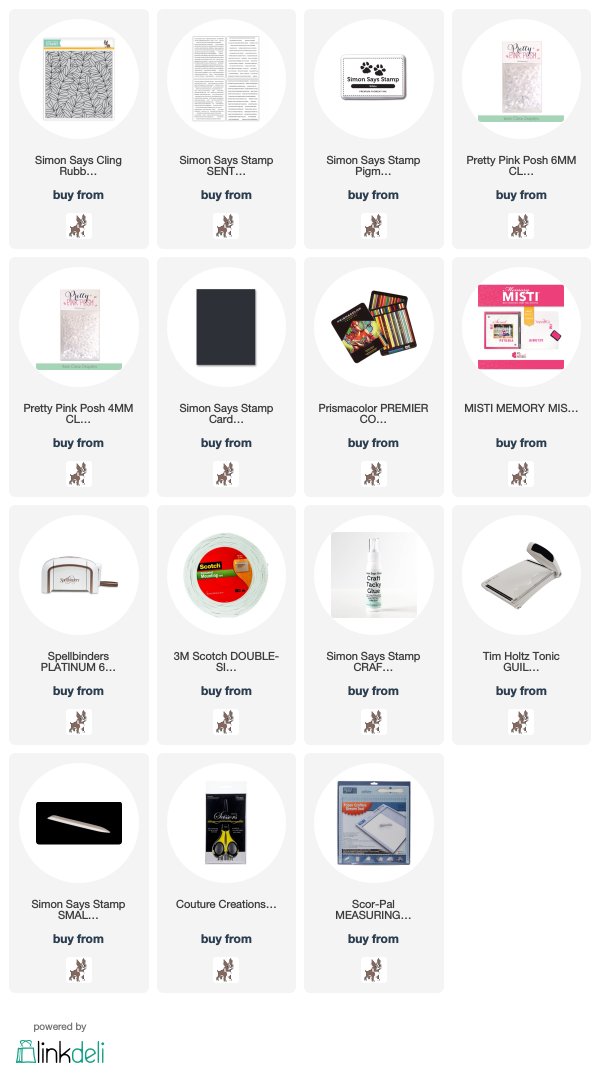 Thank you so much for stopping by and have a wonderful weekend.!