Aloha! Hope you are all well and looking forward to the weekend. It is Friday evening for me and I am in a weekend mood already. Looking forward to sleeping in a bit and spending time with family.
I have couple of watercolour cards to share with you today. I made these cards for Taylored Expressions. It was featured yesterday on their blog. I get to share them today with you all.
Here is the first card I made using Taylored Expressions Liquid Watercolors.
And some closeups of the card.
Then Taylor asked me if I can do a video of this card. Of course, I said yes. Here is the video tutorial of this card.
Hope you liked my video! The Liquid watercolor bottles you see in my video are samples. The ones that you purchase comes pretty with white caps and beautiful labels. These are gorgeous colours that match TE's cardstock and inks. They are also highly pigmented and you will need a very tiny amount to play with. Plus there is a shimmer as well in the release. You can add the shimmer to the liquid watercolours or use them on top of the watercolours or on its own. I don't have the shimmer yet. I cannot wait to play with the shimmer when it arrives.
I have some more pictures of both the cards below.
All the supplies used to make this card are listed below
Supplies: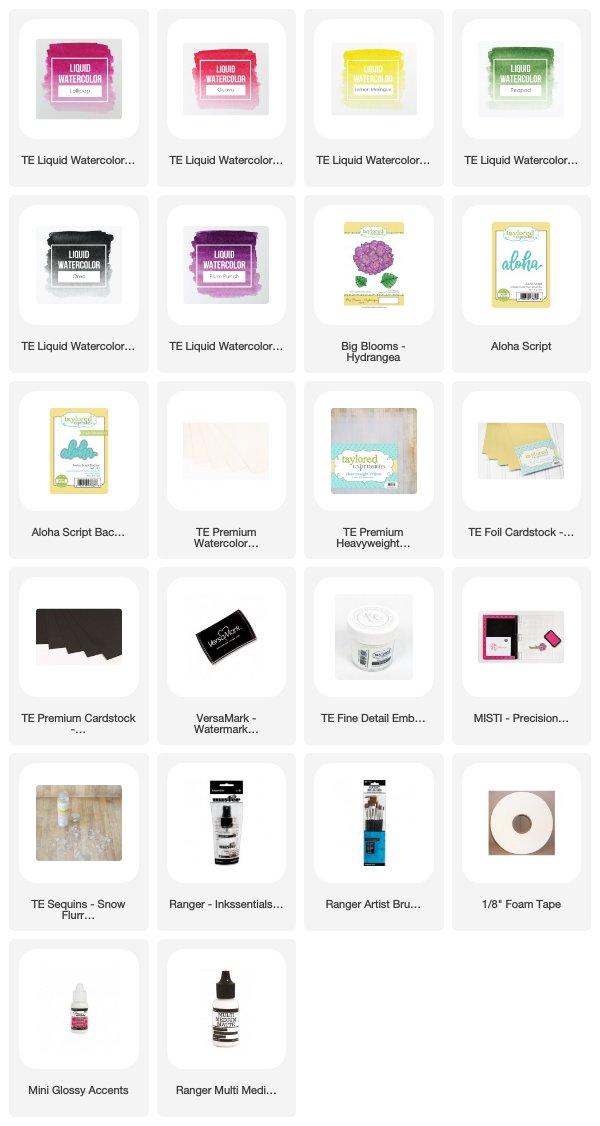 Thank you very much for visiting today. Have a wonderful weekend!